Free ebook: Top Five Background Checks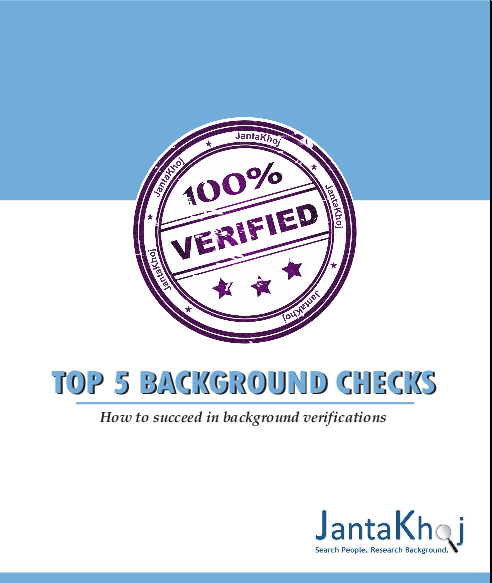 As an HR professional, you are probably already familiar with employee background verifications. These background checks can be immensely beneficial for your business, but maybe you never had a formal introduction to these diverse checks that can considered and are wondering how to get started.
Download JantaKhoj's new ebook to learn more about the top five background checks, why they are important and how to do them.
After reading this ebook you will know:
What are the top five background checks in India
What do these checks aim to achieve
How to conduct these checks
What are the best practices in conducting these checks