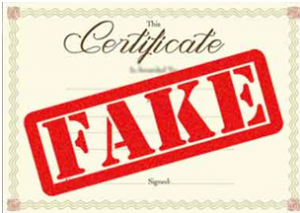 As appalling as it's to read the above, it shocked me beyond words while I was reading up on this! It's unimaginable to fathom – 11,700 state government employees submitted fake SC/ST caste certificates. Why was this done? It was done to get employment under the Scheduled Castes (SC) and Scheduled Tribes (ST) quotas. 11,700 fake caste certificates were made, submitted and these rogues were availing salary and perks of the state government, meant for the underprivileged.
Thankfully, the scam was unearthed after a probe was initiated as someone in the system got suspicious that thousands of jobs reserved for STs maybe going to those who have got their certificates forged without fulfilling the required eligible criteria. This was done after many years of the fraudsters' employment. We have heard of frauds being done to secure government jobs. However the above mentioned figure is an eye opener for the concerned authorities and shocking for the general public like us. This industry-level dimension of the con has shaken the whole system and the country. Many of the beneficiaries, an overwhelming majority of them posing as tribal's, have worked as government employees for over two decades.
Recruited as clerks, many of them now have risen to the position of deputy secretary in the state government. The Supreme Court has directed punitive action against these employees irrespective of their tenure of service. The Supreme Court has ruled that anyone posing as a member of the Schedule Caste (SC), Schedule Tribe (ST) or the Other Backward Classes (OBC) will lose their educational degree or job if their caste certificate is found to be forged.
This is sheer wastage of money, resources, precious training time, all down the drain. If the concerned authorities had only vetted these certificates for their genuity, this fiasco would have been averted. A simple certificate verification would have averted this unpleasant and embarrassing situation for the authorities.
Going forward all state authorities should put in place a process to vet within a definite time frame genuineness of caste certificates issued to those belonging to reserved class in order to prevent unscrupulous elements from taking jobs not meant for them. Professional background verification vendors should be empanelled to ensure the veracity of caste certificates so that unscrupulous non-SC, ST or OBC candidates are prevented from securing jobs meant for SCs, STs and OBCs by producing false certificates.
Employee background verification is a risk-mitigation tool that allows you to verify the accuracy of information provided by new or existing employees. If you're ready to start verifying, give us a call or send us an email.