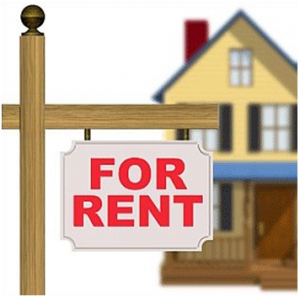 Display of unruly behavior, non-payment of rent on time, violence, aggression, verbal abuse, etc – If your tenant displays any of the aforementioned, it's clearly a sign of a wrong decision made in selecting your tenant. Worse, what if you're harboring terrorists unknowingly? Is your house being used as a haven by terrorists where they are plotting their next bombing/ hijacking/ kidnapping scheme. Or even worse is there a sex racket taking place in your precious property? Letting your house on tenancy without verifying the credentials of the tenants could land you on the wrong side of the law and with a lot of stress too.
A few months back, the Delhi police swooped down on landlords over the tenant verification rule, 174 FIRs were registered. Most of you will agree that giving a house on rent is not an easy task. It could become a serious headache if not handled properly.
Landlords in big and small cities are no longer taking prospective tenants at their word. Home owners are not penny wise pound foolish, they are getting background checks done on prospective tenants. Tenant's background verification has truly emerged as a reliable solution capable of shedding light on the tenant's background. By conducting a background check, which could comprises of ID check, address check, employment, criminal check, among others, you are ensuring the safety and security of your leased property.
As per a magistrate – verification of tenants is mandatory in order to avert grave danger to human life and safety and to prevent injury. Also a verification of tenants is a mandatory statutory and legal requirement by the government of India in many states now.
Screening potential tenants is one of the wisest and most important things to do. What are the benefits of getting a screening done on your prospective tenant:-
1. You can ascertain their address, so that if tomorrow they go absconding or there is a police case against them, you know for sure where their permanent address is.
2. You can get their ID check done to make sure; they are who they claim to be.
3. A criminal verification will ensure you are not letting your property to an anti social element to further his/her anti social ways.
4. Employment verification should be carried out to ascertain where the tenant works and what do they actually do.
These checks are highly recommended by us because each check looks into a different but crucial aspect of the prospective tenant's profile.
It's advisable to invest a little time, money and effort now to carry out the tenant verification than to deal with a problem later, when it may get worse and take longer to deal with. Therefore, a stitch in time saves nine!