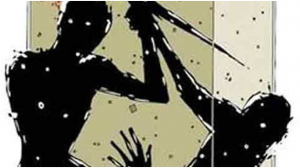 Case 1 – A gang of women thieves whose members worked as domestic helps in an upscale area in Delhi was recently busted by Delhi Police. Two women had approached a family based in South Delhi and offered to work there as domestic helps. When turned down, they offered to demonstrate their skills and were let in. But as the family got busy, the two women broke open an almirah and fled with goods worth lakhs.
Case 2 – Residents of an apartment complex in Noida woke up to a riot-like situation on Wednesday morning, when a mob stormed its gates and vandalised the premises. According to the residents, the female domestic help was allegedly caught stealing money from an apartment.
Case 3 – A domestic help was arrested for allegedly stealing gold jewellery worth Rs 10 lakh from the house of a senior citizen.
Case 4 – Three have been held for duping people through a fake domestic help placement firm.
What's the common thread amongst all the cases mentioned above? Prima facie, it all has domestic helps involved. Also, they are all cases that have occurred across India in the last one month. However, the most significant piece of fact here is that – No background verification was done for any of the domestic helps employed.
Are we not concerned for the safety of our loved ones? Has dependence on these helpers reached such heights that we cannot even wait to get a verification done before we hire them and let them in our homes? Or are we ready to pay these helps the salary they ask for, but not ready to pay a paltry sum of money for verification?
Whatever it is that has kept you from getting an antecedent or a criminal verification done, should no longer hold you back.
I do not want to quote and write ghastly episodes that have taken place because of this negligence. Recently the country has witnessed sadly, a notable surge in crimes ranging from robberies, burglaries, home invasions and even personal atrocities such as murder and rape. Most of these crimes, as expected, have been committed by domestic helps. This is why police, other authorities and JantaKhoj emphasise the significance of conducting domestic help verifications. It is mandatory to get tenant/domestic servant/driver/guard/gardener verification done.
We would like to recommend some checks which as an employer you should get done:-
1. Education verification – Get the qualifications as quoted by the domestic help crosschecked. This is especially helpful if your domestic help will be required to perform extra duties such as helping your kids with homework/studies, etc. Also, if you are getting a home tutor for your child, this is mandatory.
2. Employment verification – There is nothing more full proof than a testament from a previous employer. This will give you an insight of the helps personal character, behaviour and work responsibilities carried out.
3. Criminal verification – Background checks lay bare any criminal activities that the help may have committed. You can get the concerned persons criminal and civil history checked. After all you do not want suspected/convicted murderers/rapists/thieves anywhere near you or your loved ones.
4. Address verification – You may have asked the domestic help to submit an address proof, which you've careful stowed away. Now this piece of paper hoarded away in your cupboard is no deterrent, if an address check hasn't been done on it. An address check will help you ascertain whether the domestic help has/is residing at that address or not.
5. ID Check – Identity theft and faking is rife amongst this group. Get that Aadhaar/voter card you've kept in your file/cupboard checked. Also if you have a driver, you would want to be certain that he is who he says he is and he is most absolutely the owner of that driving license he submitted to you.
Should you wish to avail any of these services or wish to have a talk with us on background verification – We are just a call away!