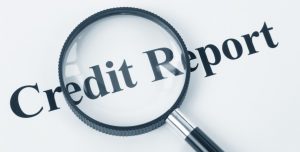 24 year old Shravan Gupta (name changed) had it all going for him. With stellar grades in his b-school and some experience in a brokerage firm, he applied for his dream job in a well known private sector bank, headquartered in Mumbai. Brimming with confidence, he was in for a rude shock, when he learnt that he was not selected for the job on account of a CIBIL score that was below the satisfactory level of 750. He thus, had to work hard to rectify his score for a good six months, before he made a fresh application to the same employer and now hopes that he will soon get an interview call soon.
You may wonder how and why your credit score is related to your job application.
We had heard of financial institutions mentioning 'credit scores' with regard to credit cards, home loans, personal loans, car loans, etc. Most people think it stops at that! A bad credit history would not only reduce your chances of getting a loan but also a job. If you are a regular credit payer and you don't have your name on the defaulters' list then your company can easily trust you in future. A bad credit report or a low CIBIL score certainly proves that you borrowed money from an organization but you are not paying it back on time. This actually leads on the employer to think that you might be reckless, irresponsible or may even have bad intentions. Borrowing money and not repaying it on time reflects how careless the borrower is. This makes the employer think twice before hiring you.
A standard practice internationally, it is now gaining ground among companies in India. Some leading private and foreign companies have started checking credit scores of their prospective employees as part of their pre-employment screening process.
When you are going for a job interview the first thing you update is your resume. You check your marks, job history, performance score, abilities, references, etc. These are the familiar ones. Every applicant knows this! But do you know along with your performance score and job history you also need another score to be perfect that is your CIBIL Score.
What is CIBIL Score? CIBIL score, also known as the CIBIL TransUnion Score, is a 3-digit whole number ranging from 300 to 900. The credit score reflects how well or how poorly a person has dealt with loans or credit cards in the past. The higher your CIBIL score, the better your chances of getting a loan or credit card application approved in future.
The CIBIL report is a financial report that has details of your borrowings from banks and financial institutions. It keeps a track of details related to your loans and credit cards history. It also keeps a track of your payments, late payments, duration of the loan, etc. So can a report like this actually affect your employment? Many companies feel that the financial health of an individual is indicative of many personal attributes such as honesty, reliability and organization skills.
Why would an organization actually check for this report?
1. Gaining trust: If an organization asks for your credit report and find out that you have a good credit score, they may consider you trustworthy. It indicates integrity and shows that you're willing to pay your dues and that you are building a good relationship with your bank. Banks and financial institutions require their employees to have honesty and integrity, when it comes to handling sensitive data like the financial information of their clients.
2. Bad performance and reckless nature: If an employee has financial issues and is unable to make repayments towards their loans or credit cards, it may have an adverse effect on their performance. While this may not be the sole cause of poor performance, this can be a causative factor. The bad score may also indicate that an employee is quite reckless, when it comes to repayments towards his or her loans or credit cards and may give employers a sense that the person may struggle to take responsibility or maintain their performance at optimum levels.
We at JantaKhoj identified the need of employers and hence, launched this service. We are offering two services – Individual Credit Report and Business Credit Report
We are a direct partner of CIBIL – India's premier and oldest credit information bureau. We do not use any intermediaries and get the information directly from CIBIL. We can carry out employee credit score verification for you, which helps you make the right decisions while hiring. We provide a comprehensive 360 degree report for B2B customers – including credit report verification, employee credit score verification and other verification reports. This gives a full picture about a candidate and helps employers check fraudulent activity. We provide you with important credit score data which helps you analyze credit histories of potential employees and enables you to hire with more confidence.
So before you apply for a new job, check your credit score and clean up your financial mess, if any. If you're an employer, get that prospective candidate's CIBIL score.
Let's maintain financial hygiene!