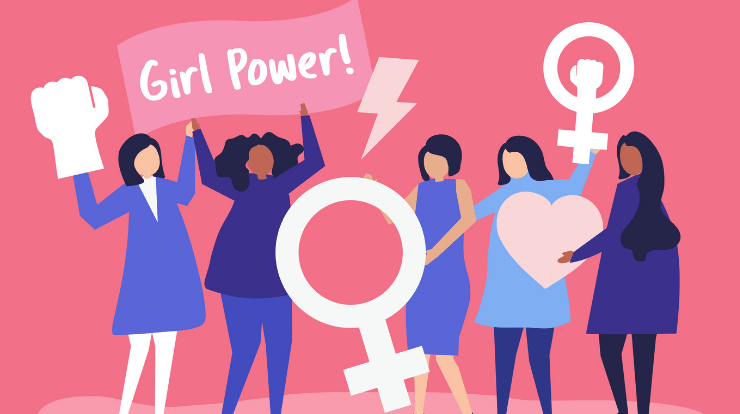 I clearly remember while reading about the #MeToo movement in Hollywood, I thought to myself, this can happen there, it will never happen here. We do not have the courage to come out, name and shame famous and powerful people. I for once, was so pleased to be proven wrong! As, Harvey Weinsteins don't exist only in Hollywood; they exist here too. From the glamour world, to corporates to small and privately owned businesses, these sharks are everywhere. It's India's hour of reckoning! This was an explosion waiting to happen.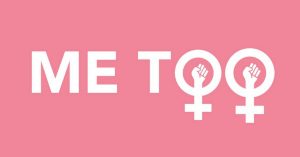 Let's begin by giving Tanushree Dutta a massive applause! The #MeToo movement took shape in India all thanks to Tanushree Dutta, a Bollywood actress. She accused her co-star Nana Patekar of inappropriate conduct while shooting for a film song together. A routine interview by her was followed by a barrage of several names cropping up – Bollywood actors, TV actors, several journalists, standup comedians, directors, etc. Although the biggies haven't been named yet. We are waiting and are now confident they will be brought down too.
This change in the so called 'decorum' is such a welcome change. Such incidents have been happening through the years, with little or no mention of them in the news or in tabloids. However, the women themselves chose not to speak about it due to a variety of reasons, the fear of being ostracized, shunned, labelled, losing their careers, losing work, etc. All this because the 'decorum' of the times was to keep these things under wraps, to yourself, as more often than not, it was the victim who was generally shamed. The perpetrators usually got away.
In my opinion we changed as a society after the gruesome Nirbhaya case. That was really the last straw that broke the camel's back. We awoke from our long spell of silence and decided to write, speak, and express our rage, angst and disappointment with things around.
The intent of me writing this blog is to highlight to our readers the prevalence of sexual harassment at the workplace. Although this movement originated in the entertainment industry, the movement has served to recognize sexual harassment in every workplace in the country and worldwide. The fact that over half a million women have tweeted #MeToo; is a testament to how omnipresent sexual harassment is. Hopefully this powerful movement will create a paradigm shift in the workplace safety policies, as sexual harassment of women at their workplaces is a rampant and distressing issue.
The grievance I and many others like me, have is not that it exists. The issue we have is that nothing is done to curb it. We allow it to happen, sweep it under the carpet thereafter and allow the perpetrator and the victim to get away. The perpetrator gets away by leading a perfectly normal life and the victim just disappears from the scene. In most cases switching jobs, changing houses or moving cities. This not only undermines the confidence of women to work freely, but also leads to a corresponding negative impact on the performance and reputation of the organization they work in.
What I am happy about is that, people are now sitting up and taking notice. #MeToo movement has garnered a lot of well-deserved attention, leading to many corporates across sectors reinforcing their existing policies on due diligence. As the fight's gaining momentum, I have been reading that companies are taking a serious look at their sexual harassment policies. Companies are now taking a more substantive approach to sexual harassment at the workplace. I don't want to make this a specific gender harassment issue, but more often than not I mention women because the men and the LGBT community haven't yet spoken up in this movement about harassment.
With several cases of #MeToo surfacing against individuals on social media, companies are not just strengthening background verification of prospective recruits, but are also reopening cases to avoid any legal liabilities.
This will mean greater scrutiny of the behavior of potential hires, both senior and junior. Organizations can be pulled up for inaction against employee misconduct. It is through background checks that companies get to know of any liabilities the candidate is likely to bring with him/her, of which past cases of sexual harassment is a part. Sexual harassment violations reported to the police are criminal offences and will be identified during verification checks. In cases where a police report isn't made, the perpetrator may still be nailed. An employment verification will highlight any past behavioral or disciplinary issues an employee has had. That is provided a written complaint is submitted to the HR by the victim.
I again reiterate to all my readers which I do all the time – Invest in employee background checks! We don't need #MeToo movements to jolt us up. We should make this a part of our organization's DNA. The process is simple, tie up with a reputed background screening firm, like ours. Screen all existing and potential employees. Once the candidate gives her/his consent, they're details are to be sent to the background verification services provider, who would later conduct certain specific checks as mandated by the employer. These checks would be instituted based on your business and the workforce you have. Criminal verification and employment verification should be right on top of your list to draw out the bad fish!
To give momentum to the movement let's keep naming and shaming the perpetrators out there. The Prevention of Sexual Harassment Act has disallowed companies from naming victims in cases, however, nothing stops them from naming the offender. So, if you have a story, come out with it, name the person! In my following blog I will be writing about 'The Sexual Harassment of Women at Workplace (Prevention, Prohibition and Redressal) Act'.
Till then, wear your 'Girl Power' badge with pride! Our time has come! Let's stand together in solidarity and make our workplaces a better place to be in!
We at JantaKhoj are always at your service!
Your candidate! Our verification!