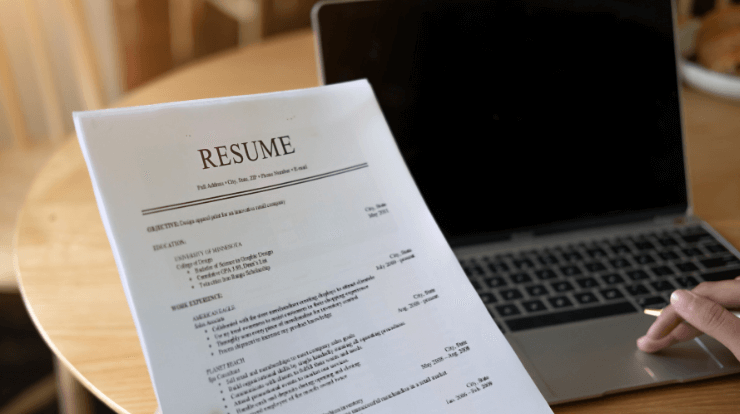 India has a mobile workforce! According to a recent study, commitment levels amongst Indian employees have declined. Gone are the days when our grandparents or parents boasted of loyalty to just one organization.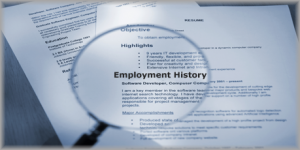 Rewind – I have heard my grandparents proudly mention to us, our first job, was where we retired from. That generation spoke of undying loyalty!
Let's fast-forward to the present – Those days are long gone! According to a recent survey 82% or 4 out of 5 employees have confessed that they will switch their jobs in the next 12 months. In fact, 73% of the surveyed employees actually admitted that they have appeared for various interviews during the last 12 months. This kind of mobility, which often sees employees transit and move across states and cities, makes it imperative to vet the experience these employees/candidates are putting forth.
Let's understand at the outset who conducts employment background checks and why?
If you are an employer, HR Manager, Recruitment Manager or a decision making manager and you want peace of mind over a potential new hire/prospective hire, you need to run a background check. This is ideally carried out when you're at the point of making an offer or issued an offer letter and not the appointment letter. However, some organizations choose to run checks on several shortlisted applicants as a means of choosing between them.
Is there a necessity for employment verification?
As I mentioned at the outset of the blog, with a mobile workforce, the need becomes apparent. Fudging employment details has become rampant. Let me support my claim with some statistics. As per our JantaKhoj statistics, the employment verification discrepancy is as stated below:-
• Last year – employment verification discrepancy accounted for 35.4% of the total discrepancy.
• Last quarter – employment verification discrepancy was 71.4% out the total discrepancy
• Last month alone, it was at 70%.
Recent statistics show that 53% of resumes and job applications contain false information. Other statistics show:
• 21% of resumes list fraudulent degrees
• 29% show altered employment dates
• 33% have inaccurate job descriptions
• 40% have inflated salaries listed
What does Employment verification cover?
An employment verification is carried out post a written consent from the applicant. Background verification service providers contact the previous organization of the applicants and verify the following data for the employer:-
• Job title/designation
• Dates of employment
• Salary structure
• Reason for leaving
• Rehire eligibility
• Any issues during the candidate's tenure in the organization
Generally in employment verification, candidates lie/fudge details about their salary to try and get into a higher salary bracket at the new organization. Applicants also fib about the reason for leaving the previous organization. Several applicants get fired for non-performance or disciplinary issues yet put forth different reasons. Employment verification clearly states the reason for leaving. It also sheds light on any issues that the previous employer had with the applicant during the applicant's tenure there.
In case the employer is still indecisive of hiring the applicant, an employment verification clearly brings forth whether the applicant is eligible for rehire by the previous organization. This can be done for every employment experience an applicant lists down.
I have been asked many a times by hiring managers, that should a candidate be found to be lying as per the employment report, should they be disqualified or fired? I have always made my stand clear, that we provide background checks and can only inform you about the results of the checks, we cannot make the hiring or firing decision. As that depends on the severity of the lie, the organizations tolerance to dishonesty and the organizations hiring/firing policies.
Remember when you sign up with us, you're getting a guide; the final decision rests with you and your organization alone!
To all the applicants there, lying your way to a new job has gotten tougher, thanks to us!