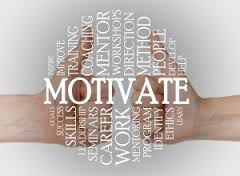 "Tend to the people, and they will tend to the business." –John Maxwell
When you wake up in the morning, what is the passion that fuels you to start your day? Are you living this in your work? If others asked you what drives you to achieve, would the answer be obvious? NO – the triggers that motivate people to achieve are unique for everyone. Many would say its money; some would claim that they are driven to make a difference, others would say something different. Regardless of what motivates you and drives you to reach peak performance – it must be managed and balanced.
Traditional business theory suggests there are three types of involvement managers can have with their employees.
The first category is called 'Alienative'; herein people are motivated out of fear/respect for the leader. In India, you can get some short-term mileage out of being extremely authoritarian, but it won't last for long. Similarly, you can also see some initial positive motivation out of being extremely accommodating, but this will also come back to bite you in the long run. An effective manager needs to balance both ends of the spectrum. The motivation employees feel towards managers/leaders is much more about who they are as a person, rather than how much fear they command.
The second category is called 'Moral'; here the leader appeals to his/her employee's conscience. So basically it's communicating to the employee that other employees are dependent on this work, so it needs to be done quickly. This technique has some validity in India, however here – 'doing the right thing' comes after 'doing it for the right person'.
The final category is 'Calculative', here the leader tries to motivate based on the employee's self-interest. Using self-interest as a motivating factor can work in India as well, but the concept of – 'We all will do better if we cooperate' hasn't really stuck in the Indian mindset in a large way. Standing in any queue will drive my point home.
"My job is not to be easy on people. My job is to take these great people we have and to push them and make them even better." –Steve Jobs
'What employees want?' is the next big mystery after 'what women want?' Mel Gibson figured out what women want, it's time for you to find out – What your employees want?
Employees who are not enthusiastic about their work can be a big problem for managers. These employees are not only less productive, but their lack of motivation for tasks can also affect the morale of the rest of the team. Here are some tips for managers and leaders to keep their employees motivated at work:
• Managers should try to instill a sense of ownership among employees, so that they care enough to work productively and effectively.
• Managers should align employee's interests with the organizations interest. Managers don't realize that employees are sometimes clueless about the company's direction, or why they are working on a particular project. Managers should take time to have periodic meetings with their team to share any changes taking place in the company and to help them understand the business in the bigger picture. They should then place the employee's interests and correlate them with that of the organization.
• Involve associates in strategy decisions and incorporate their valuable perspective in projects/ assignments. Show your associates their – Opinion matters!
• Employees should be 'challenged enough with new things'. Give the employee a new project in which he or she doesn't have experience. Giving staff responsibility for an unknown project enables them to learn, pushes their boundaries and makes them more engaged in the work.
• Reward – Employees need to know that what they do is valued. Rewarded behavior gets repeated. It's important that staff is appreciated not only when they do extraordinary work but also for the smaller daily tasks. Appreciation letters, employee of the month, felicitation during monthly townhalls, are great ways to make them feel valued. Salary increments/ P&I's/ Bonus, etc go a long way to motivate employees, as do other non-monetary benefits.
• Make the office fun: Another source of motivation, especially for younger employees, is the office environment. Creating informal spaces where people can interact without being conscious of hierarchy is one way to make the office more fun.
• Joy at work place activates – encourage more interaction by celebrating festivals, playing sports together during/after work, screening movies, food festivals, holding monthly talks on non-work related topics, team building exercises/games, etc.
• Flexibility at work like telecommuting, work from home, extended maternity breaks, paternity breaks, sabbaticals also go a long way in keeping your employees motivated.
Happy workers make more productive and loyal employees. While everyone likes the idea of a bigger paycheck, it's not always the money that keeps talented people contributing to your bottom line. It's the way you treat your people that determines whether they'll give you a 30 percent or a 100 percent.
Having said that, now let us look at a few 'Great to work at companies' who have provided a friendly working environment, special healthcare facilities, flexible work hours, work from home options, women-friendly policies and a lot more to keep their employees motivated.
Google India
Creative office space
The company makes sure the employees get the right environment to grow to their true potential. With a creative and colourful ambience, offices are designed to promote fun-filled innovation as the company believes it is crucial for employees to think creatively and give their best.
Access to best facilities
Employees have access to fully equipped gyms across offices in India with trainers and customized health programs. Employees can play table tennis, pool, football, air hockey and other games in the recreation area, or go to one of the several sleep pods for a quick nap.
Fun at work
They have special facilities which help their employees maintain a work-life balance. Every week on Friday, Google hosts TGIF (Thank God It's Friday) after 4 p.m. where everyone mingles and works together. This gives an open platform to employees to collaborate more. Furthermore, Google encourages its employees to pursue their passion, be it in music or drama or some other form of art. The company is strongly looking at removing bureaucratic delays and any policies that hinder swift decisions. Each year, the company organizes a 'bureaucracy buster' day where employees can suggest changes to minimize policies and reduce excessive guidelines. .
Women's initiatives
Women's empowerment is another focus area. Google offers academic scholarships to future leaders in technology and supporting employee resource groups like Women@Google.
Food
Food at Google offices is another attraction. Three meals and unlimited snacks from the cafeteria are totally free of cost. Meals are made as healthy as possible along with an elaborate menu.
For families
Involving families, Google hosts its annual 'bring your children to work' day. On this day, the company organizes engagement activities for children. Additionally, new employees at Google can even bring their parents to work on a designated day.
Marriott Hotels India
Associates are at the heart of Marriott's core values
Marriott calls it employees 'associates'. On their birthdays or anniversaries, the hotel employees are allowed a meal for six in any hotel or a stay to experience their own hospitality at its best. Taking care of associates is at the heart of Marriott's core values, which reflects the company's work-life commitment. Apart from providing a competitive pay package, Marriott strives to give its employees a good work life. The company values good leadership offers better growth opportunities, a friendly work environment and training facilities.
What keeps employees happy?
The hotels' discount policies, talent development program, international exposure, open door policy, cross department exposure, performance incentives and rewarding high performers boosts the morale of employees. Access to a gym, recreation, discount on food and beverages, room stay, assignments locally and internationally, international placements and health insurance are other benefits.
American Express India
An inspiring workplace
Promoting talent, growth and positive relationship with employees makes American Express one of the most sought after companies from an employee's point of view. American Express takes great pride in fostering a work environment that encourages different backgrounds, talents and perspectives to thrive. Creating an inspiring workplace is a top priority for every leader at American Express.
Rewards & Recognitions
The reward programs are extremely popular with employees and help to create a winning culture at American Express. 'Reward Blue' is a recognition program that enables leaders and employees to recognize each other – across business units, band levels every day, and reward great work and effort.
Fun at work
Several fun-filled activities are organized to drive and inculcate a culture of gratitude and appreciation for each other in the organization.
Gender diversity
Amex designed a unique gender diversity initiative called 'Reach Out'. This program in collaboration with 4 other leading companies – PepsiCo, PwC and Tata Sons – set a partnership which enables them to leverage each other's Diversity & Inclusions (D&I). The program provides a development platform for senior women leaders to 'Share, Network and Learn' from leaders and peers across these organizations, to enable greater career success.
Smart savings
Amex introduced a 'Smart Savings' program that enhances overall financial wellness of employees. With access to online portal and onsite helpdesk, employees are educated and updated on their earnings and long term savings. The convenience of having this information made employees save time and effort. It is a single stop solution to their short to long term financial needs.
Therefore, developing well-motivated employees leads to more satisfied customers and higher sales; this in turn leads to greater employee motivation and creates a 'virtuous circle'. Highly motivated employees are likely to be engaged employees, willing to go the extra mile with customers/ clients – internal and external.
'Tend to people, and they will tend to the business' – I rest my case!