Sigmund Freud was laughed at when he presented his ideas to a scientific community in Europe. He got back to his desk and starting writing.
Henry Ford failed and went broke in business three times before he succeeded.
Michael Caine's headmaster once told him, "you will be a labourer all your life".
Van Gogh only sold a single painting in his entire life, for 400 francs to a sister's friend. However, he didn't stop painting 800 other works of art.
J.K Rowling was broke, living in poverty for quite a while before she thought of Harry Potter while on a train from Manchester to London.
Abraham Lincoln lost in 8 elections and failed in 2 businesses. But that didn't stop him from becoming the 16th President of the USA.
Charles Darwin's father told him that he was an ordinary boy and wouldn't do anything substantial in life.
Sachin Tendulkar played cricket for twenty years until he won his first World Cup in 2011.
Chris Gardner was a homeless man, living on the streets, in the worst poverty has to offer, but that didn't stop him from becoming a millionaire through his investment firm.
Michael Jordan didn't make his school's basketball team. He went home, closed his door and cried. But that didn't stop him from becoming one of the greatest sporting icons of all time and definitely the greatest basketball player of all time.
There are hundreds of inspirational examples – who failed miserably and came back so strong that there was no stopping. They became an example for all. Every common man/woman looks up to them and has a strong desire to be like them. There are thousands of sites and newspaper articles,  which sing about their glory.
Sadly, there are not tens, not hundreds, not thousands but lakhs of people trying to make it big, like others. Many young/old are leaving their jobs to follow their passion or something they feel is right for them. They fail and get up again to get it right the next time. They fail again. And again. And again till they have nothing to fall back on. These failures happen for a reason, it's about time to understand the same.
The reason for all the repetitive failures is – Lack of training.
I know of a person who is passionate about photography, but he feels taking training is useless. It's his passion and he will succeed as many have done it. They failed a lot of times and got success at the end.
Another one left a job to make an application; he won't even release it on a smaller platform because he feels someone will copy his idea. Now, neither does he have a job nor his application has been released anywhere. He strongly feels he needs no training to do such a thing; many have made apps and have become a millionaires.
There are a few exceptional people who are experts, for others to succeed – you need to become an expert. To be an expert, there is just one way – Training.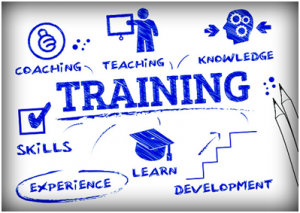 Ratan Tata took a trainee job on the shop floor in his own ancestral company. He was just training himself to reach to top and stay there without falling.
Narayan Murthy worked at IIM-A as chief systems programmer and Patni Computer Systems in Pune (Maharashtra), before he created Infosys.
Virat Kohli, Sachin Tendulakar, M.S. Dhoni, P.V. Sindhu, Sania Mirza and all the players, who have reached the pinnacle of success, have done so not only because of their passion but also because of the intense practice which goes on every day.
It is rightly said – Training is the essence of transformation.