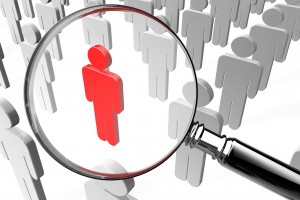 'Never judge a book by its cover' – a common saying that's been around for many generations. In today's ever competitive job market, individuals are more prone to embellish or falsify certain aspects in their resumes to make them more attractive. While some of these actions are fairly obvious to a veteran recruiter, not all will be easy to spot until a thorough background check takes place.
If you're an employer/ recruiter and you want peace of mind over a potential new hire then you ought to run a background check. This is normally done when you're at the point of making an offer but some organizations opt to run checks on several shortlisted candidates as a means of choosing between them. When is the right time to conduct a background check? In general, the process should take place after initial applicant screening procedures are complete and an employer has made a conditional job offer. Once the process is underway, employers should not permit the new employee to begin working until the background check is complete.
Fortunately, in today's day and age, with experienced background verification companies, like ours, that are at your service- background screening and criminal background checks are available to recruiters and human resources professionals. Employers today have the right to learn more about the candidates they are about to commit to a legal relationship with. They also have the right to ensure that a potential new hire does not have anything lurking in their past that could potentially harm the business or create a safety hazard for clients and other employees.
According to a recent survey, the discrepancy percentage is at 11.6% in the fourth quarter of 2015, which means that out of every 100 candidates screened, 11 were found to have mismatches in one or more components, in their resume. The quarter of July-September 2015 had a discrepancy percentage of 11%. Job application-related frauds rose to 10.5% in 2014 and 11.6% in 2015 from 10% in 2011, 2012 and 2013, as per the recent survey.
The results of the report are categorized under discrepancy types – employment, education, address and criminal – that scrutinize the discrepancies by verticals, states, regions, industry, age and gender.
The BFSI sector scored the highest discrepancy at 38% followed by IT at 23%. The engineering sector recorded maximum increase in employment discrepancies from 10.5% in Q3 of 2015 to 13.8% in Q4 of 2015, followed by healthcare and pharma (from 10.7% to 12.2%).
In light of the current scenario conducting background checks are not just an option anymore in recruitment – they are an essential part of being a responsible recruiter who wants to provide the very best candidate. To combat this menace, this best way to go forward is to conduct background checks using a third-party vendor to augment your current recruitment process. This can help you with criminal checks, work history and educational verification.
A comprehensive background check should include all of these elements:
1. Address verification – Mandatory
2. Education verification – Mandatory
3. Employment verification (for lateral recruitment) – Mandatory
4. Reference check (for lateral recruitment) – Mandatory
5. Criminal verification – Mandatory
6. Drug test – Optional (Industry specific)
7. Social media scan ( Optional)
8. ID Check – Optional
9. Site Audit (Industry specific) – Optional
The choice is yours – make a wise and informed choice!