"It takes many good deeds to build a good reputation and only one bad one to lose it." – Benjamin Franklin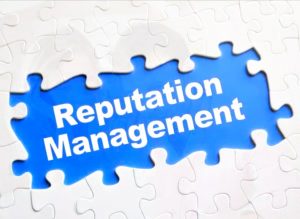 We have witnessed over the years, reputations of numerous companies being marred, damaged and in some cases destroyed beyond repair as a result of actions or inactions by the companies' executives and employees.
Your employees represent your company! The customer looks at an associate representing your organization and directly associates the organization with that associate. So, it's imperative we have the right people, at the right place doing the right thing.
One disgruntled associate can destroy a company's brand forever. They can lead the organization to loss of revenue, loss of clients and in some cases even have legal consequences.
"We built the Starbucks brand first with our people, not with our consumers. Because we believed the best way to meet and exceed the expectations of our customers was to hire and train great people, we invested in our employees." – Howard Schultz, Starbucks Chairman and CEO.
Employees are an organization biggest asset. Leveraging this asset leads to millions; an asset going bad can lead to losses and lawsuits. For this very reason, employers must ensure that those that they get onboard fit with the organizations culture and are really, who they say they are. Pro-activity can easily defuse a situation before it builds into a storm; after all, nothing churns the news cycle like a scandal.
Some of the scandals which costs companies dearly are – BP's multi million gallon oil spill, Uber Delhi rape case, Maruti Gurgaon worker violence, PNB scam, Rotomac scam – the list is endless.
This is where background verification comes into the picture. It's imperative to be proactive to mitigate any sort of risk to your reputation/brand value. Employment screening plays an important role in a reputation management program. The first step in my opinion in reputation management is – employee background screening. We have to put in place policies/Standard Operating Procedures to weed out potential employees who may go and pose as a 'reputational risk'.
Background verification helps in creating a safer workplace. Through criminal checks we can help weed out employees who have had a run in with the law. We can ascertain through records, employees who have had criminal or civil cases against them. Employment verification and reference checks helps find people with skills that complement the organization. They help ascertain the right candidate after all not only the fit but the cultural fit is essential too.
Going further companies should along with medical tests incorporate drug testing in their pre employment process. Credit score checks also ought to be done to ascertain the financial health of individuals and corporates. In the case of a known embezzler a CIBIL/criminal background check will enable the management in safeguarding their company assets.
Today thanks to the internet and social media, everything is viewed under a microscope, analyzed, judged and dissected. As a result the chances of reputational dents are also much higher. I recently read three KFC workers were fired for bathing in bikinis in a restaurant sink. It doesn't end there; they put up their photos on the internet, for the world to see. To minimize these sorts of risks, some companies have started carrying out periodic social media scans on their employees. They have instituted social media policies, establishing guidelines for how employees should and should not conduct themselves while using platforms such as Facebook and Twitter. Companies like Ford Motor Company, has clearly instructed their employees to clarify on their social media posts that their posts express only their own views and not the views of the company.
Mentioned below are some checks we recommend to you:-
• Criminal verification
• ID Check
• Address verification
• Employment verification
• Drug testing
• Credit score check
• Social media scan
Your brand reputational value is irreplaceable. Protect it!