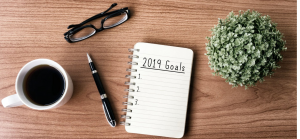 The background verification resolve - Make a resolution and a commitment
Click To Tweet
January is not only the first month of the New Year but also a time for new beginnings. Click To Tweet The slate for the year is clean, fill it in as you please. January is the most popular month to make resolutions. Resolutions are promises that we make to ourselves to endeavor to change an undesirable trait or a promise to achieve something we've set our minds to.
We all, year on year, tend to make numerous resolutions, which never even last till the end of the month, leave alone year. Why does this happen? One simple word sums it up – Unrealistic. It's unrealistic when we make an array of promises to oneself. It's bound to fail! Nevertheless, we should not discontinue this age-old tradition of making 'Resolutions'.
Let's pick one aspect that has distressed us all through 2018! You've guessed it right, it's our basic need - the need of safety!
Click To Tweet
We've felt unsafe and vulnerable all through 2018.
Click To Tweet
We've read numerous news articles elaborating how our homes, our streets, our kids at school, and our workplaces aren't safe.
2018 saw an upsurge in the number of domestic help related crimes from theft, physical assault, rape, and murder. We've reiterated to our readers time and again to get their domestic helps' antecedents verified. They could be your maid, bai, aaya, cook, cleaner, driver, guard, or anyone who works closely in and with your home. Our home is our safe sanctuary where we feel the safest. When this space is violated by unwanted elements it leaves us feeling vulnerable. We have our children, spouses, and elders at home, who at times are left at the mercy of these house helps. We urge you to initiate background verification checks to verify them. Checks that are a must do for domestic helps are – Address verification, ID check, Criminal verification via lawyer.
In the past decade a grey area has been tenant verification. Gone are the days when a mere hand shake in good faith sealed the deal between the landlord and the tenant. There have been reports of tenants submitting fake IDs and occupying spaces whilst carrying out nefarious activities ranging from illegal hoarding to terrorism. The only thing that protects you against a bad tenant is due diligence. Checks that are a must do for tenants are – ID Check, Address check, Criminal verification via lawyer.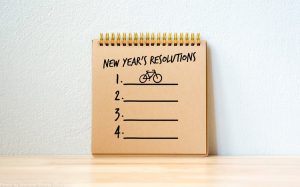 The year gone by witnessed horrific and ghastly atrocities committed in schools. We send our children to school to study – it's their temple of education, supposed to be pure, holy and safe. We check for everything at our children's schools but do we check if they're safe?We check for everything at our children's schools but do we check if they're safe? Click To Tweet Have any of you ever checked in at your kids' schools if they're checking the antecedents of the teachers, staff, guards, and everyone employed on the premises. If not, it's time to wake up from our deep slumber. Hibernation has ended! Last year we saw a range of horrendous events unfolding at schools. Physical abuse, sexual assaults, murders, and deaths of little innocent children! Gives me goose bumps as I write, – we need to ensure schools are doing enough to ensure that trusted, genuine, and criminal record free staff are around our children. Checks that are a must for school staff are – Criminal verification via lawyer, Address check, Employment check and ID check.
Last year saw an increase in misrepresentation of information by candidates in their job applications. Candidates have lied about almost everything under the sun. Counterfeit ID proofs, fabricated address proofs, tampered salary slips, fake education documents, forged work experience dockets, to name a few. As employers/hiring managers it's a nightmare to judge by one's own limited capability to tell a fake, fabricated docket from a genuine one. Nearly one out of six cases (candidates) background checked were found to have an element of mismatch between information supplied by the candidate and actual, verified information. Click To TweetSome outrageous lies may get caught but what about the ones camouflaged with dexterity?
We don't need a Sherlock Holmes to identify the fake ones from the lot. Engaging a reputed background screening firm, like ours, will give you a good night's sleep. Click To Tweet It is imperative that companies safeguard themselves by performing regular background checks on all their employees while hiring. Background checks are an investment with an undeniably high ROI (return on investment).
I know half of January has gone by fast however it has left us with enough time to contemplate about how we would like 2019 to be like. In my experience pondering seldom helps! We have to act swiftly, as time is of the essence. The choice is ours- do we want a repeat of 2018, feeling unsafe and vulnerable? Or a 2019 feeling safe, secure and assured of having made the appropriate choice? The choice of engaging a reputed background screening agency to screen our domestic helps, tenants, children's school staff, and employees we work closely with.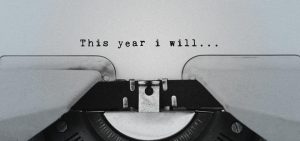 Make the appropriate resolution for 2019!
Click To Tweet
Choose wisely! Choose background verification!
Click To Tweet