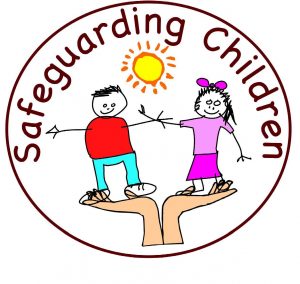 I sit to write this blog after reading the horrendous news of last week's incident of the alleged rape of a 4-year-old girl at a Mumbai school by a peon. As the mother of a 5 year old myself, it breaks my heart to think of the anguish and trauma the little child must have gone through and what the distraught parents must be going through themselves.
Cases that were brought forth by the media recently:-
1. KVM Ludhiana sexual assault case – School under scanner for concealing offence, girls aged 3 to 6 from primary section were being sexually assaulted and molested by the staff of the school.
2. Nainital: Parents of a six-year-old girl student, along with city residents, staged a protest outside a private school in Haldwani accusing a staff member of sexually assaulting their daughter and demanding his immediate arrest.
3. Bengaluru: The alleged sexual assault on a three-year-old girl in the Marathahalli franchise of a preschool chain on Feb 17, 2017 triggered a campaign by angry parents.
4. Mumbai: Director of an international school in Mumbai booked for sexually abusing 3-year-old.
Schools today market their infrastructure, facilities, faculty, curriculum, etc. How come no schools markets – providing a 'Safe and secure environment' to the children. Either it's not important enough or it's implied, that providing a safe and secure environment goes without saying. Well, if it does, why do we see such news? Where are we going wrong?
Our government has framed policies to reduce the weight of our kid's school bags, yet we haven't framed a policy that focuses on our children's safety within the school premises.
Last year it was made mandatory for schools both private and government to install CCTV cameras on the school premises. This too was issued when the Mumbai high court brought up a case in which a junior school student was assaulted by a school staff. Media post this order, again brought to light 2 assault cases on school premises. It can be said, that the aforementioned order did not bring in any significant change and neither was it a deterrent of any sort.
Being subject matter experts in verification services, we recommend, that schools should instate strict policies while hiring teachers, staff and support staff. A school/ educational institution needs to be extremely careful while hiring its staff.
Not only should a school be screening staff on their educational qualifications but should also be screening their criminal background, address, ID's and social media presence. Most schools save time, money and effort when it comes to background checks. How many more incidents will it take for schools to take this check seriously?
We protect our child/children with utmost care while they are with us. What do we do when they are out of our care? In schools, for example, where the onus of responsibility for the child shifts on other people. We as parents and guardians have to put our foot down and demand that schools verify the staff they bring on board.
It's time to get assertive, it's time to ensure our children's schools begin screening new recruits and verify the existing ones!
Let's make our schools safe and secure!