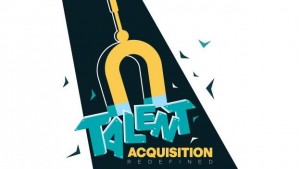 Let us begin by understanding what 'talent acquisition' is. In a layman's language, it is the process of finding and acquiring skilled human resources for an organizations needs. It is primarily the task of Human Resource department.
Sourcing and retaining top talent has always been a byzantine task. The task of getting the right talent pool and tapping them for the various positions for best fitment will always be a challenge. Talent is any organization's main asset and has to be leveraged. Acquiring, retaining and maintaining critical talent is the biggest challenge for HR and for organizations. In the present day, companies are taking a strategic approach to talent acquisition and are becoming increasingly inventive to attract and retain valuable candidates.
According to the HR Game Changers 2016 survey conducted by Randstad – attracting the best talent with critical skills, retaining them and enhancing workforce productivity are top three human resource challenges that Indian organizations foresee in the coming year of 2016. According to 54 per cent of the respondents, the war for talent continues to be a serious impediment for corporate India
Strategic talent acquisition takes a much longer-term view of identifying future business needs and building a candidate talent pool for the future. This may include roles that don't yet exist but using predictive analytics and industry experience, the future talent requirements of the business can be planned for, and potential candidates identified ahead of an immediate need.
A great example of talent acquisition done well is Accenture which was awarded 'The Personnel Today Award' for 'Innovation in Recruitment' for doubling its amount of hires after the introduction of a new technology. Accenture embarked on a major change programme that altered the structure of the organization, which meant the need to recruit for roles that hadn't existed before. The end result was they hired 42 of the 400 people who attended the special events, one in every six candidates was hired (compared with 1 in 20 previously) and they achieved more than double the number of hires compared to the previous year.
E.ON, a runner up in the same award category needed to persuade a new generation of graduates to consider a career with the company in the highly competitive graduate market and the company knew they needed to offer something that stood out. Some of the strategies they used included inviting students into 'The room of the future', an immersive experience where students were invited to play their part in changing energy supply for the better. They created a supported media strategy, spanning student publications and job boards and redesigned the graduate recruitment site to bring everything in line with their core concept.
The results were impressive, attracting 1500 more applications in the space of three months than previous campaigns had in six months, all 45 graduate places were filled, and additional graduates were recruited into other roles and they regained entry into The Times Top 100 Graduate Employers.
At present, many organizations adopt various strategies to lure and retain talent. Elucidated below are a few
1. Manpower Planning – How many employees do you need in your business and when?
Manpower planning involves ascertaining the employee supply and demand for different departments/ divisions within the organization. This step becomes challenging if your organization is seasonal or in a large growth phase. Working out the size of the workforce to your business plan is the key to success. For organizations looking at its internal capacity balanced against attrition and retirement is an example of how to determine the size of workforce needed. Recruiting targets must be aligned with both current and future needs of the organization.
2. Employee Branding – What does it mean to work for your organization?
Employer branding is developed from having a true understanding of what your companies' brand means to employees or potential employees in the marketplace. Creating a unique employee value proposition is essential. This proposition must be tailored to each potential employee group and should depict the type of exciting work within the organization, how great the organization is to work for, the reward systems and the developmental opportunities. Your organizations best advertising comes from its own internal employees.
3. Recruitment Strategy – How are you going to attract people to your business?
Recruiting strategy needs to target specific employee pools for certain positions via different channels. There are four online channels (company websites, job portals, online advertising and social media pages) and three traditional methods (employee referrals, partnerships with universities and using external suppliers. It is important to diversify recruiting channels by using online and more traditional sources to ensure the broadest section of talent is exposed to the recruiting efforts of your company.
4. Recruitment Process – What are the processes needed, to bring people into the organization?
Recruiting processes need to be fast and effective. A quick response to interested candidates and the tracking of this response from initial contact to on boarding is vital to maintain flow and keep interested candidates moving through the process. What is your interview process and structure? How are offers prepared? Who will be presenting the offer? These are all questions that need to be answered prior to beginning recruiting.
5. On boarding – Once people are hired, how do you quickly train them and get them performing at a high level?
Bringing a new employee on-board is crucial for employee retention and is an ideal opportunity to gain an understanding of personal development needs for the new employee. Initial training, mentorship and setting out a personal development program are all keys to motivation and enabling new employees to perform their best quickly.
6. Retention – Now that you have the right people in the company how do you keep them?
This one is not rocket science; people are more likely to stay with employers that are willing to pay them handsomely. If you're able to periodically give your employees raises, you will no doubt see a considerable uptick in retention. Factors like career development, reward and recognition are also important factors in retention.
In these times of acute talent shortage, organisations need to adopt both short- and long-term strategies to embed a talent management plan that includes recruitment at the sharp end and talent acquisition plans at corporate level. The future success of all organisations, large or small, now depends on it.