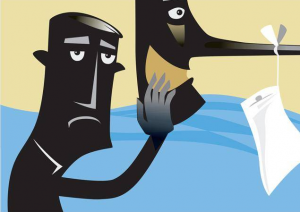 More and more businesses are turning to background verification lately. There are quite a few reasons behind this trend, including an increase in the need for security when data is concerned, and the need to avoid a potential lawsuit caused by negligence on the part of an employee (and the subsequent expenditure to fix it). If you are of two minds on the question of whether or not you should begin adopting background verifications for employees in your business, you can settle the debate once and for all.
Any business in today's world is faced with these issues:
• Protection of company information, especially considering the rise of cyber attacks and hacking. Employees who retain their access to company data can be a risk, as can visitors to the company.
• Employee violence.
• Physical security, including measures to prevent theft and events like fires.
• Depending on the general industry your business is in, you may also have to worry about health hazards and employee hygiene.
How is background verification useful?
Simply put, a background check is a complete review of the background of an employee (potential or current, at any level – including top administrative posts), taking into account his or her educational, criminal, identity, employment history in order to determine their suitability and reliability for a post.
Background verification can have multiple advantages: it confirms the existence and identity of the candidate, verifies that information provided by them in their application (or report, in case of a person presently employed) is accurate, and that they do not have a criminal record that could become an issue as they work at your business.
Background verification is also a measure of the capability of an employee. Highly qualified employees with verified credentials can be a great asset to your business, and a negative result of the verification process can tell you before you make a bad hire if that employee is trustworthy, or has a character suited for the job he or she applied to is working in.
The best part about the background verification process is that it can be applied not only to employees and house staff (such as janitors, attendants, secretaries, receptionists and so on), but also to your company itself. It can be very useful in finding out if someone in the organization is doing something illegal or wrong, and is a step forward in improving the security and efficient performance of your set up.
We at JantaKhoj offer an array of services
Aspects covered by background verifications include address check, criminal records check, court record verification, educational verification, previous employment check, reference check, social media scanning, and drug tests.
The results of a background check are highly confidential.
Individual Checks
 Education verification
 Domestic Help Verification
 Driver verification
 Tenant verification
 Customized Verification
Corporate Checks
 Social Media Scan
 Address Verification
 Education Verification
 Employment Verification
 Criminal Verification
 Reference Verification
 ID Check