'Responsible screening is same for the shop room floor as for the executive suite'
We have seen the great technological revolution and advent of the information age. We are still evolving! Talking about background verification in the information age, the entire process of background verification has become easier and faster. Looking back at the analogue era, the background verification was a lengthy task. Fax or post used to reach the previous employer and the response also took the same mode in weeks or months. It was quite time-consuming.
In this information era, everything is digitalized. Getting background information for a particular person is rather easier and faster. Be it educational information, previous job verification or criminal check, within a few days, data can be retrieved.
The next challenge for background verification is having a seamless-system, where the borders do not matter. Globalization has made the world a smaller place. Companies are functioning across the border and people are moving out from their land to a foreign land or sometimes coming back to their land, for good. Monster India had even launched a platform back in 2010, for expatriates seeking jobs in India. According to their internal survey, Monster India found that its NRI job seeker traffic had suddenly risen by 65% in 2010 and that it had received around 250,000 such resumes in areas ranging from information technology, banking and finance, construction and oil and gas sectors, during this period.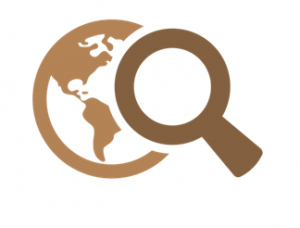 Let's say a person, either an NRI or a resident of a foreign land, moves to India and takes up a job in an Indian company; doing background verification for that person is time-consuming. First of all, different countries have different norms of background verification. Let's see the norms of different countries:
Canada: You need to have consent of the applicant to conduct background verification
Germany: For Germans, you should avoid the term – background check, because it's culturally not appreciated. You should call it – 'information verification' and they should be informed that the information they gave will be verified.
Mexico: Consent from the applicant is a must. Also, the criminal records are maintained at state level, so having a correct postal address of the applicant is important.
Likewise, different cultures have different processes. Having said that, having a seamless-society where the background verification becomes easier and faster is the hope for the New Year. So let's bring in 2017, with new hopes for a better and border less background verification process.