Published On Published By Swarn
One day a professor entered the classroom and asked his students to prepare for a surprise test. They waited anxiously at their desks for the test to begin. The professor handed out the question paper, with the text facing down as usual. Once he handed them all out, he asked his students to turn the page and begin. To everyone's surprise, there were no questions; just a black dot in the center of the paper. The professor seeing the expression on everyone's face told them the following:"I want you to write what you see there."

The confused students got started on the inexplicable task.

At the end of the class, the professor took all the answer papers and started reading each one of them aloud in front of all the students. All of them with no exceptions described the black dot, trying to explain its position in the middle of the sheet, etc. After all had been read, the classroom was silent, the professor concluded:

"No one wrote about the white part of the paper. Everyone focused on the black dot!"
That's exactly how the world moves. One wrong can erase hundreds of rights. Can any organization afford to have a black spot on their brand image?
A report states almost 51% candidates play with their resume data regarding their educational qualifications. Well, it might be just a small harmless lie, isn't it! No one is harmed by that. But doesn't this act speak loudly about the candidates morals! When that candidate is in real need, he created wrong documents and had the courage to go ahead and submit it too.
Can't he submit wrong documents again – maybe a little fraud. But whether this little lie/fraud will create a big black spot or just a small one, no one can say!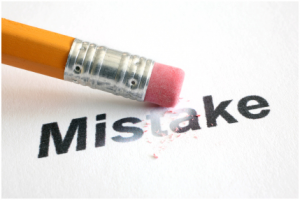 Not only the educational qualification, but work experience has also been forged at many times. There has been an incident where the owner of a dingy one-room mobile repair shop was pretending to be an HR manager of a fake IT firm and he answered verification calls and described how the candidates had worked for him previously doing data entry.
One wrong step and the entire brand image may be blemished with that! Can anyone vouch for such candidates' credibility?
Not really!
Imagine a situation – a candidate is absolute fit to the position to be filled urgently! Background verification is to be done but due to urgency, the candidate is absorbed immediately. He has perfect technical knowledge, excellent soft skills and within a week, he shows amazing compatibility with the team. The subordinates are happy to have him and so are his colleagues and his managers.
His background verification fails! He has forged his marks so that he qualifies the minimum criterion for getting the job!
What shall you do?
Small little fraud isn't it! Certainly, he knows where or how to create a forged mark sheet. If this offense is not noted, this will re-insure the fact that small frauds are acceptable.
Can you really wait for the time when this candidate makes a black spot on the brand image of your organization? The decision to let go that candidate might look tough, but is there any choice?
It is said, every failure is a stepping stone to success. If the background verification fails, don't miss a chance! Be safe and successful and keep the brand image white, without any black spots!