Don't lie on your CV; untrue credentials can land you in a soup. This has been a topic well written on and read by almost all. We have statistics and data proving how lies on resume affects people and how they lose their jobs!
What if I don't lie on my resume?
Mr. X has a gap of two years. He was working before but eventually lost his job due to recession and didn't get another one till now. Not even a small one. He somehow survived these two years. Now, when the market is gearing up, he was desperate to get a job.
There is an opening in an organization; it is a dream job for Mr. Y. The job opening is an absolute match to his profile except one thing: the requirement is for a B.tech graduate; he has an MCA degree.
Mr. Z is a very efficient employee of a small organization. He has been waiting to switch to a bigger organization with better career prospect. For most organizations, 10th and 12th percentage cut off is 60%. Unfortunately, his percentage is around 57% for both.
All these situations are quite common. Also, most ideal for fabricating the resume and presenting wrong proofs for the same. Isn't it!
What is the way out?
Situation 1: Career gaps.
If Mr. X gets tempted to hide this gap, employment verification is enough to bring the truth out. No company's false documents or no company's false seal works.
If Mr. X doesn't lie, what is the best possible way to present the same?
First of all, he should mention these two years gap. He can present it in a positive manner. He can use fancy words like – professional sabbatical. To support this sabbatical, he may explain how he spent these two years – developing new skills, or used this time to follow his passion. Lastly, state how ready he is to get back to the corporate life again, filled with fresh energy.
Remember the three points whenever there is a career gap:
Be prepared: If you have mentioned the gap be prepared with your answer.
Be honest: Even today, honesty is the best policy. Use it.
Be positive: This is the most important part. Whatsoever you say, say it positively. Don't complain about the bad market or slow growth or anything. Whatever you say, matters. Your positive energy should pull through this gap.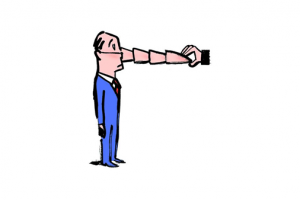 Situation 2: Mismatch of degree for a dream job.
Mr. Y had a mismatch in his degree. So, he followed the best way. He put everything correct on his resume.
In case of degree mismatch, there is one thing which Mr. Y or anyone can add in their resumes:
Show your skills with examples: You are well aware of the job opening. You know what skills is a must for the job. If you have that skill and have worked on the same, mention it specifically. State it clearly. Not your degree, but your skills and abilities will get you the interview call.
Situation 3: Percentage cut off mismatch.
Well, most organizations are very stringent about the 10th and 12th marks cut off. So, there is just one way to get the job in those organizations.
Be true – If the organization overlooks your marks on basis of your experience, you may get the interview call. If you don't then you should just wait to gain more experience.
If you lie, you may get the job. But once the result of education verification comes out, you will be shown the door from your dream company, that too for your whole life and will certainly lose the other ones too!
Hard truth is better than a soft lie. No matter how much we color our resume to beautify it, the truth shall be disclosed. Truth is like the sun; one can hide it out for some time, but it will shine when the clouds depart. So let's play smart. Be courageous enough to face the truth and be prepared to present the same in a positive mode. Let's all shine bright! Let' all be true!