The last part of the year-2016, when almost the entire nation was worried about – Who is going to be the next president of USA, a 'zor ka jhatka' was given by our PM – Demonetization. The whole nation was shocked. Every headline was about demonetization. Mr Prime Minister played his Trump-Card!
Apart from the usual havoc which stirred the nation completely, this demonetization had an effect on few sectors too. Sectors like manufacturing, E-commerce, IT/ITES, tourism, infrastructure and many more, or shall I just say, all the sectors.
One department, in all these sectors, which needs to take a step forward post demonetization is – the Human resources department.
Human resources has a mammoth role to play. There are a lot of changes which Human resources needs to implement/upgrade, post demonetization.
Talking about demonetization first, the whole motto behind this was digitalization or having a cashless economy. Even at this time, when go-green is one of the most talked about things, HR departments of many companies use paper-pen for documentation. Offer letters and appointment letters are still given out as hard copies, one signed copy with the HR and one with the employee. Even recognitions and awards are presented in writing. Can't we just go completely digitalized?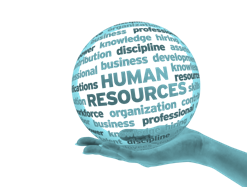 There are many software applications which can be used to monitor work and store the data in super organized ways. One software which is very popular is HRMS – Human Resource Management System or HRIS – Human Resource Information System. They can help in reducing the paper work and can enable an organization in completely getting digitalized.
Coming to the cash-less part: still a lot of companies pay the housekeeping staff, gardening staff or contract staff in cash. This practice is something which is still very common. Every employee of the organization should have their salary account. It would be beneficial for all of them.
Human resources needs to step up here and the get the whole process of digitalization, active and become cashless too.
Human resources doesn't have to cater just to the above, rather they have a third issue in hand as well. The unseen effect of demonetization – fear and restlessness among employees. Report says that there is going to around 35% job loss within six months, as an effect of demonetization (holds true only for few sectors). This has created a stir among employees across all sectors. Everyone is scared of losing their job. HR has to again face this challenge of bringing the faith back, among employees. HR will have to convey the message that the job loss happens when the productivity is low; the company is working just fine, even post demonetization.
This can happen by sharing positive achievements of the organization through internet or by having a small day out or motivational training sessions.
Human resources has a lot in store for the entire 2017. Let's get working!