Once upon a time there were two friends – Anil and Sunil. They were travelling by train from their village to the city. They both were planning to do a lot of shopping in the city malls and were discussing this. The first thing they wanted to buy was a wrist watch.
A very well dressed young man with impeccable manners was also travelling along with them. He overheard their conversation and politely asked if they would be interested in buying a couple of watches – that he had. He showed them the watches and the watches were stunning and glittered marvelously. He informed that these watches were imported and the straps were made of pure gold.
Anil liked the watches so much that he immediately agreed to buy one. Sunil however cautioned Anil not to take a hasty decision since they did not know for sure if the watch was made of pure gold. But Anil just loved the watch and wanted to buy it right away.
He paid a huge sum of money and bought the watch. It was indeed a beautiful watch and was the best in the village. Well, just for a few days, the watch stopped ticking and when Anil took it to a watch repairer; he was told that the watch was not made of gold and that he had been cheated.
It was not difficult to guess that, isn't it?
Now that we have read the above story, consider the following situations:
A house help agency has many house helps. The agency says that they have done the background verification for all the house helps. You like one of the house helps. Plus you are in dire need of one.
What do you do?
You hire one of them, right!
Somewhere in Bangalore….
The family hired the help and she was great. She charged only Rs. 12000/- for 24 hours. The agency wanted the entire salary to be paid to them and they would pay the girl and her family, which looked okay to the family. They were very happy. It seemed that they won a jackpot.
After a few months, the girl committed suicide.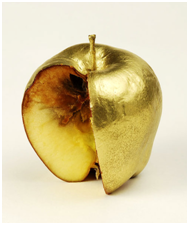 After a lot of investigation, the facts came to light. The girl was an orphan and was a beggar. She was picked by this agency. They never paid a penny to her! The whole feel was extremely glittery. The house help was great, she charged so less and (as informed by the agency) already had her background verification done; the agency knew the family (as they were paying her salary to them). It was all good to go.
Hence, more the glitter, the more careful you need to be!
There are not one but many cases of house-helps fraud backgrounds, many from Bangalore. It is a busy city with more and more couples working, leaving behind old parents and small children in the house to be taken care off.
Apart from what happened, there were many more possibilities – theft, kidnapping or worse. She was a stranger to the agency and to the family. If she wanted to do harm to the family, she could have done that. She could have vanished in thin air without any trace left behind. She had no family or no one rather. Having said that, what happened was also equally bad!
It's time to be more careful and take background verification more seriously. It is better not to be penny wise and pound foolish.