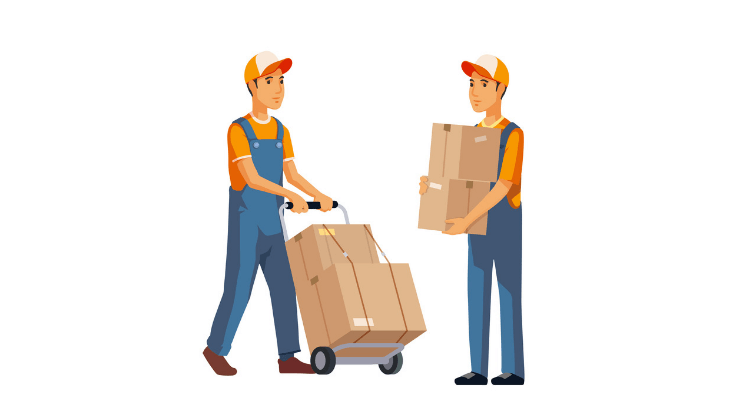 This is the era of technology! The more it develops, the more lazier we have become. Be it small or big shopping, we love to tap through few windows and get done with the entire shopping fiasco. Let me name a few – for buying vegetables to clothes to expensive cameras or any other electronic appliances or huge furniture to an exclusive jewellery set, everything is a click away.
When the technology started taking over, it looked as if all these will not work, but hey, I have not gone for grocery shopping for months but someone delivers all my daily essentials right on time. I know most of us have switched to this simple applications which makes our life more leisurely and we get everything what we need delivered right at our door step.
My question is, have we ever bothered about the delivery boy who comes and delivers our stuff?
If the delivery is bulky, we usually ask them to keep at the specified place, inside the house. There are two or three people doing that delivery. You may be alone in the house!
How safe are you with their presence in your own house?
For the at-home-delivery, most of the companies employ young and energetic boys who can do all the running around through the day and make the deliveries.
Some news clippings:
Delivery Boy Robs Rs 1.3 Cr from Amazon –
One delivery boy and his friend used to order expensive phones and other stuffs with cash-on delivery option and used to deliver it without payment. It was all a scam. They were caught later.
Two delivery boys arrested for fraud –
These two delivery boys with few others, used to order expensive phones, watches and other valuables. They used to return the same on account of 'address not found'. But in place of the valuables, they used to fill the packet with marbles.
Delivery boys replace goods, dupe Flipkart of Rs 10 lakh 
Again a case where fake orders were replaced by a delivery boy and his gang of friends.
Scam run by Swiggy delivery boys by cancelling the order
This is a weird and funny series of incident where Swiggy's deliver boys pick up the order and cancel it. The delivery boys eat the food and at the end there are three losers – the one who ordered, the restaurant which made the food and Swiggy, who is paying 40% to the restaurant, without earning a penny for the same.
There are many more incidents in newspaper and I am sure many which does not even comes out in public. What is that thing which every employer has to build?
Its Image and trust.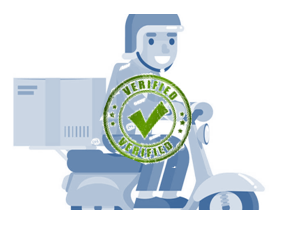 Safety of end customer and trust which they keep on the delivery boys who enters the house, is sole responsibility of the organization. If they are doing fraud within the company, they might just be dangerous for the end users as well.
Every shop/portal/company dealing with at-home-delivery option, needs to have a stringent background verification and must hire the ones who clear the background verification check.
You are because your customers are! Keep them safe! Know your delivery boys – have background verification for all. All of them! It's rightly said, safety is no accident. You need to achieve it.
What do you say?