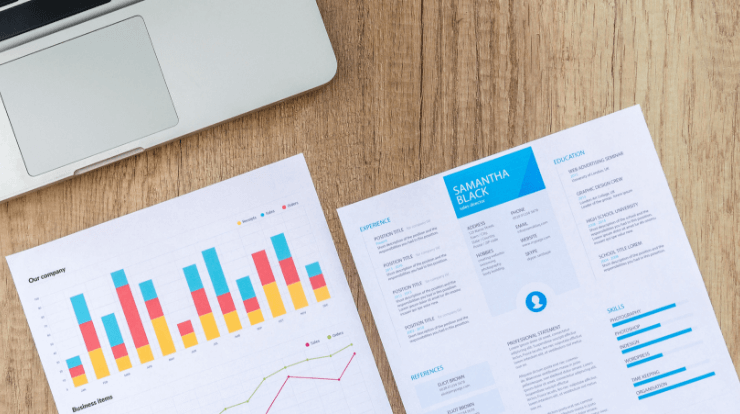 85 percent job applicants lie on their resume! Can you imagine? Hundreds of resume which a recruiter goes through, there are just a few resumes which are all true.
There are varied reasons for beautification of resumes. Let's see the top reasons for resume lies: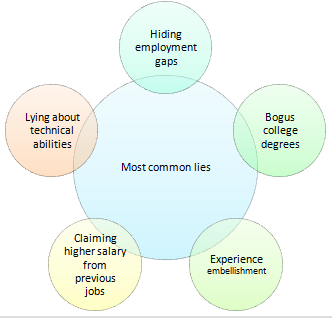 Hiding employment gaps – whenever one has employment gaps, you can put it as an asset rather than hiding the same.
For example, if one is out of work due to business slowdown, you can show it as a period where you took this break to enhance your skills. But of course, you should be brilliant in that particular 'skill'.
Bogus College Degree – In this case, either the degree is falsified or the college is only not there. What is the point of faking your college degree? May be you have a diploma and the requirement is of a B.Tech, then so be it. That job is not meant for you at this moment. Raise your expertise so much, that for hiring you, no one checks your degree status at all!
Experience embellishment – You have an experience of two years in certain technology but the requirement for an awesome job opening is of three plus. What should you do? Mention what it is – two years. Focus on the job description and mention similar kind of work which you have already done before. Study the job specification and see what qualities they are looking out for, in the candidate. Mention those. Modify your resume according to the requirement, focus on the key skills (of course, you should have them too!) Trust me, you will get a chance to prove your expertise.
But, do not put wrong information in your resume.
Claiming higher salary from previous jobs – One has to provide a salary slip as a proof. Now can you imagine the graveness of the situation – to prove your point, you are making fake documents. It is a crime!
Salary will be as high as you wish, just sharpen your axe before you face any interview. If the interviewer feels that your competency is higher than you are being paid, they will readily put you in a higher pay band.
Do not lie.
Lying about technical abilities – If you want to raise your technical capabilities, don't just write it on your resume, train yourself in that skill. There are thousands of trainings your organization provides, and there are many training institutes outside your campus, which provides evening classes or weekend classes. Do it! Upgrade your skills and flaunt it in your resume.
But do not lie! Please! Lying in the resume is like hitting an axe on the branch on the tree, on which you are sitting on. Be safe!
Skill up.
That's the only way to reach where you want to reach. Remember, there are no short cuts to success. Do not lie!