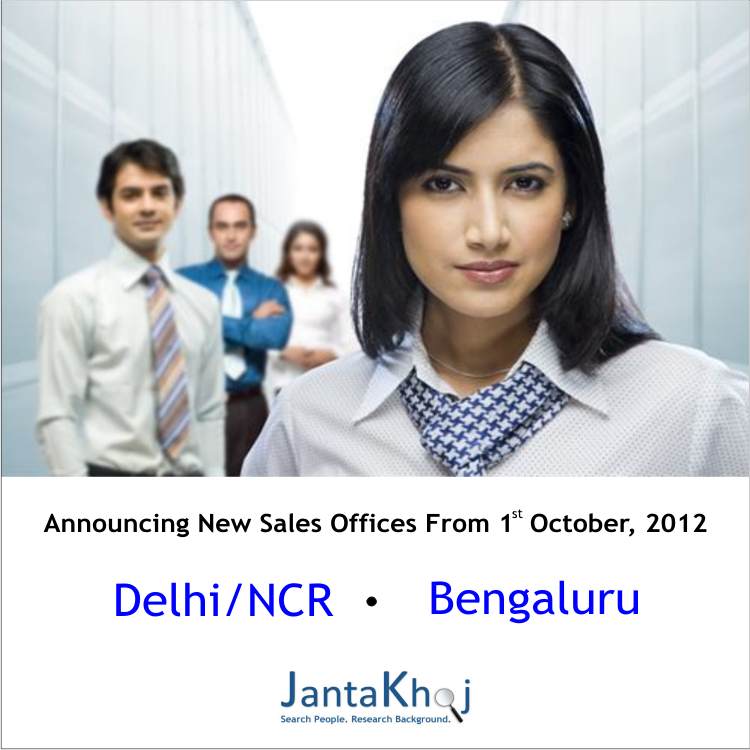 It is an exciting day! From today, 1st October 2012, we are opening up sales offices in Delhi/NCR and Bengaluru. This means that we will be able to engage much better with our prospective and existing customers in these two cities. We have had customers from both these locations earlier too but now with the physical presence in the two cities, we can meet and serve a larger set of prospective and existing customers.
Of course, as before, our pan-India verification network ensures that we can complete background verifications across India irrespective of client and candidate location(s).
So, if you are in Delhi/NCR or Bengaluru, let's meet soon (why not now?)! Get the contact details on the Contact Us page.