"Dealing with employee issues can be difficult, but not dealing with it, can be worse!" India is the biggest consumer of heroin. Are we dealing with this issue with seriousness?
There is an employee at managerial position, who has bagged "best manager of the quarter" twice, his resume is impeccable and his compatibility with his team is beyond words. He starts behaving in a strange way now. He has become:
a regular absentee,
a late comer, whenever he comes,
shows low productivity and has poor performance,
always has lack of energy and
has a streak of violence and erratic work patterns!
Drugs has affected the young generation bad and the statistics shows a scary number – In India alone, more than 3 million people are dependent on drugs.
Drugs, not only harm the productivity of any person, but also kills the morality. It is very often heard, that anybody doing drugs, steals, snatches, robs, does frauds or worse.
Imagine your organizations' bus driver or school peon or a principle or an IT employee doing drugs; is it safe to have them on-board?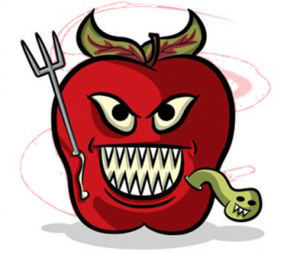 Of course, no!
For many job openings, there are pre or post employment drug test also, but is it enough?
What if the employee joins clean but has picked up the habit later in life? Is taking a chance an option?
I guess, no.
Employees at a position which needs alertness, high productivity, more physical strength, less absenteeism, may choose one of these options:
Random drug test: This drug test must be done without prior information. It should be random, as it states. There are many ways people follow to get a negative result for the drug test and yes they succeed. So, in order to get a true result, we need to do a random, surprise drug test.
For Cause drug test: The manager mentioned above, gives us a cause to doubt on his activities. He shows all symptoms which gives clear indication that something is not right. In such cases, a drug test should run and action should be taken on an immediate note.
Post accident drug test: An employee in a factory or a driver or an operator does a simple accident, not called for. It has been noted a few times. Don't wait; it calls for a drug test. The main reason for the mishap should be known.
Pre or post employment drug test is not enough to deal with such situations. One bad apple can spoil the entire barrel, and here the barrel represents your organizations' goodwill. Too much is at stake! So, taking a chance is not an option. Be penny smart not a pound foolish.