Guru Goviund doiu Khade, Kake lagu pav
Balihari guru apne, Govind diyo bataye!
Once, Lord Shiva and Devi Parvati were holding court when all deities were paying their respect to them. While this was going on, suddenly Lord Shiva stood up, turned and offered namaskaram to someone. Devi Parvati was very surprised and asked who was the recipient of namaskaram of God of Gods – Lord Shiva?
Lord Shiva, after taking blessing from him, spoke to Devi Parvati and said he was honouring – the Guru!
Exactly that position is held by gurus in India. We give that much respect to our gurus-teachers. And why not, after all they are the ones who lead us from darkness to light.
Let's see few headlines from newspapers:
A 42-year-old headmaster of a private school in Puducherry's Karaikal district has been arrested on the charge of sexually harassing a kindergarten girl student, 5-years old.
 A physical education teacher of a government aided higher secondary school in Tamil Nadu has been arrested on the charge of sexually harassing a Class 8 girl student.
 A secondary grade teacher of a primary school at Sultanpet, on the outskirts of the city, was suspended for allegedly sexually harassing a Class 5 student.
 An eight years old girl from Maxfort School, Rohini, Delhi was molested by a teacher for a second time in April this year, the last time being in August last year, within the school premises. 
 Another incident that came into light was that of one of Bangalore's Vibgyor High school, where a six year old girl was allegedly molested by a school staff person.
 The headmaster of a government school in West Bengal was arrested today for allegedly sexually harassing several schoolgirls.
These are just a few incidents which were reported and hence came to our notice; you can well imagine the number of cases which go unreported!
Children are extremely vulnerable and the place which should protect them is where all these heinous crimes have happened. Few teachers, whom we refer to as gurus, have become predators! Instead of protecting the children, they have chosen a disgusting alternate path.
The first thing that comes to mind is – What's wrong with the world?
Well, I guess in such a time, we need to protect our children, even in schools. How do we protect children in schools? What is the way out?
Background Verification!
Your mind may say – Why, why background verification for school-associated employees and how is it going to curb such incidents?
Another recent incident –
A teacher behaved inappropriately with the student and when the administrator came to know the same, he was sacked. The parents were too weak to report the case; they felt their child will have a bad name. School didn't report out of fear of having a bad name too. So, the teacher was simply shown the door.
This teacher took up another teaching job in another school. He repeated the same thing there too.
Had the new school done background verification on this teacher, the new school wouldn't have hired him and most importantly, a child's faith on a school and on the world wouldn't have been destroyed.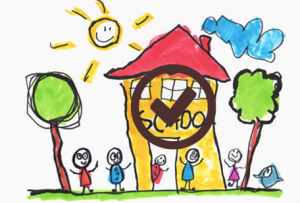 I guess, time has come when we need to turn few pages of every one's lives to see, if that person is worth the responsibility! Every school should be proud to have all employees, who pass background verification tests. Background check results should be one of the strongest points to attract more parents to get their child/children enrolled in that school. And why not, safety comes before everything!
The ones, who are in danger, are the ones who need us to protect them. If any damage is done, it is going to be there throughout their lives. Their faith is going to be devastated. The damage is permanent!
Let's take this seriously. Let's take this up urgently. Information holds power – let's be informed, let's be powerful and let us keep the faith of our children – intact.