There was a requirement for a graphic designer. It was a creative post, to be filled by a qualified person. The HR department was given the task of filling the post and they started looking for a suitable qualified candidate. After going through hundreds of resumes, they found one resume with matching qualification. The interview was fixed and looking at the qualification the lady had, everyone was sure that she was a good catch.
During interview, the candidate showed her work and the interviewers were impressed, actually, impressed beyond words. She was confident, knew her work (at least that's what everyone could see on her laptop) and had great communication skills. She was the best match and she easily talked everyone for a great salary, highest at that rank.
She joined immediately. The work was waiting for her. The manager knew that their product is going to surpass the client's expectation. He had great trust in the new employee's capabilities.
First day went by without much work. It just went by, in knowing the team, the team knowing her, she getting used to the office and everything else.
The second day also passed without much work! In chit-chats and in random things. Manager was worried as the deadline was not very far. But he thought, as per her calibre, she could do it in a week's time. But it should start now; you can't take a chance with work, can you?
To the manager's surprise, a week had passed since she joined office but the work didn't move forward at all. Something was not right. She always found an excuse when the work progress was asked. She had not even completed her first task in hand. Nothing!
Manager reported the same to the HR head and asked if he can do anything. HR head asked him to wait for two days.
HR right away started her background verification, to be precise, her educational verification. The result was shocking and horrific!
She was summoned along with her manager to the HR office.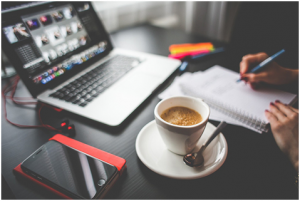 Her educational verification had failed. When her manager and HR head confronted her, she started crying. She had just done a graphic designing course, from a small coaching institute. All those samples of work were her friend's. She had very limited knowledge of the subject, the theoretical ones. Someone told her that actual work doesn't happen in office. Once you get in, you do a little work and rest will be done by others. You will learn the work in a year or two. She was quiet convinced by this logic and managed to get all the fake certificates in no time.
Well, well, all the coffee breaks may look pleasing but there is much more what goes on in an office, isn't it!
This lady was shown the door, but obvious! Not only her, there are many young people who do this mistake. They produce fake resumes and matching certificates. They do get jobs, at times, but they get it back on their faces, when their educational verification fails. What's the point of faking in your resume? Background verification is here and it is here to stay!
If you want to rise in your job, don't lie in your resume!