One day Akbar thought about professions and wanted to know which profession was most popular in his capital. He asked his courtiers about this. Some said it would be trade, others said soldiering.
When it was Birbal's turn, he arose from his seat and bowed before Akbar and said, "Your Majesty, in my opinion it's medicine."
This was surprising as there were just a few physicians in the city. Physicians in court got furious and said, "you have no clue about how difficult is it to practice medicine and advise people about medical problems."
Birbal smiled and said, "I can prove this to you My Majesty, if you come with me tomorrow morning."
Next morning Akbar met Birbal on the major crossroad in the city. Birbal had a bandage on one hand. Akbar saw it and asked what happened.
Birbal said, "I cut my hand by mistake while cutting some fruits for breakfast."
Birbal further request Akbar, "Your majesty you will have to write down the names of all the physicians we come across."
Akbar agreed and said, "I will surely do but firstly be sure to wash that wound and apply ointment on it."
They sat at busy crossroad through all day. Birbal was a well known personality so anyone who passed by inquired about his injury and advised him some or the other medication.
As the day went on, the list grew longer, Akbar got tired so suggested they go home.
Birbal asked for the list and said, "Majesty you forget to write your own name on the top of list. You were the first to advise me."
If you ask me which profession is most popular in general – the situation is still the same. But looking into a specific field of Human Resource, the most popular profession is – Recruitment and the Selection Process.
I have been a HR fresher once and got a few calls from companies, whose website looked absolutely brilliant, challenging and innovative. Seeking a better placement, I had visited a few recruitment consultancies. The office looked nothing like the website. A one room office with two or three ancient computers. Except for the head of the consultancies, others looked comparatively less qualified. It was not a difficult decision whether to accept the offer or not! There are many people around who feel that just having a phone, a Monster or Naukari account and two/three high-school pass/graduates, is all what is required to run a recruitment consultancy.
During the recruitment and selection process, the most important part is locating the right candidate. If the person who is on a lookout for much higher and much more qualified personal, will he/she be the right person to judge? Of course, the recruitment consultancies line up a lot of candidates and send to the company after their initial screening, but isn't it a gamble? We waste one the most precious element – time. Interviewing one right candidate and interviewing multiple candidates lined up by the consultancy, is what we should ponder on!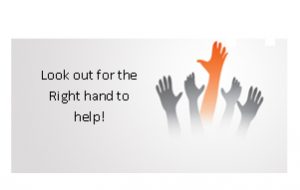 There are many good recruitment consultancies which have good qualified professionals working for them to meet the requirements of various companies. They are qualified enough to understand the specifications of the job and are apt for reviewing the resume of the candidate for the required profile. They have placed themselves right and have the ability to further help others in recruiting the most appropriate candidates in the shortest time span.
Everyone can give advice on your wounds but you should follow the advice given by a qualified doctor, right! What do you say?